March 2019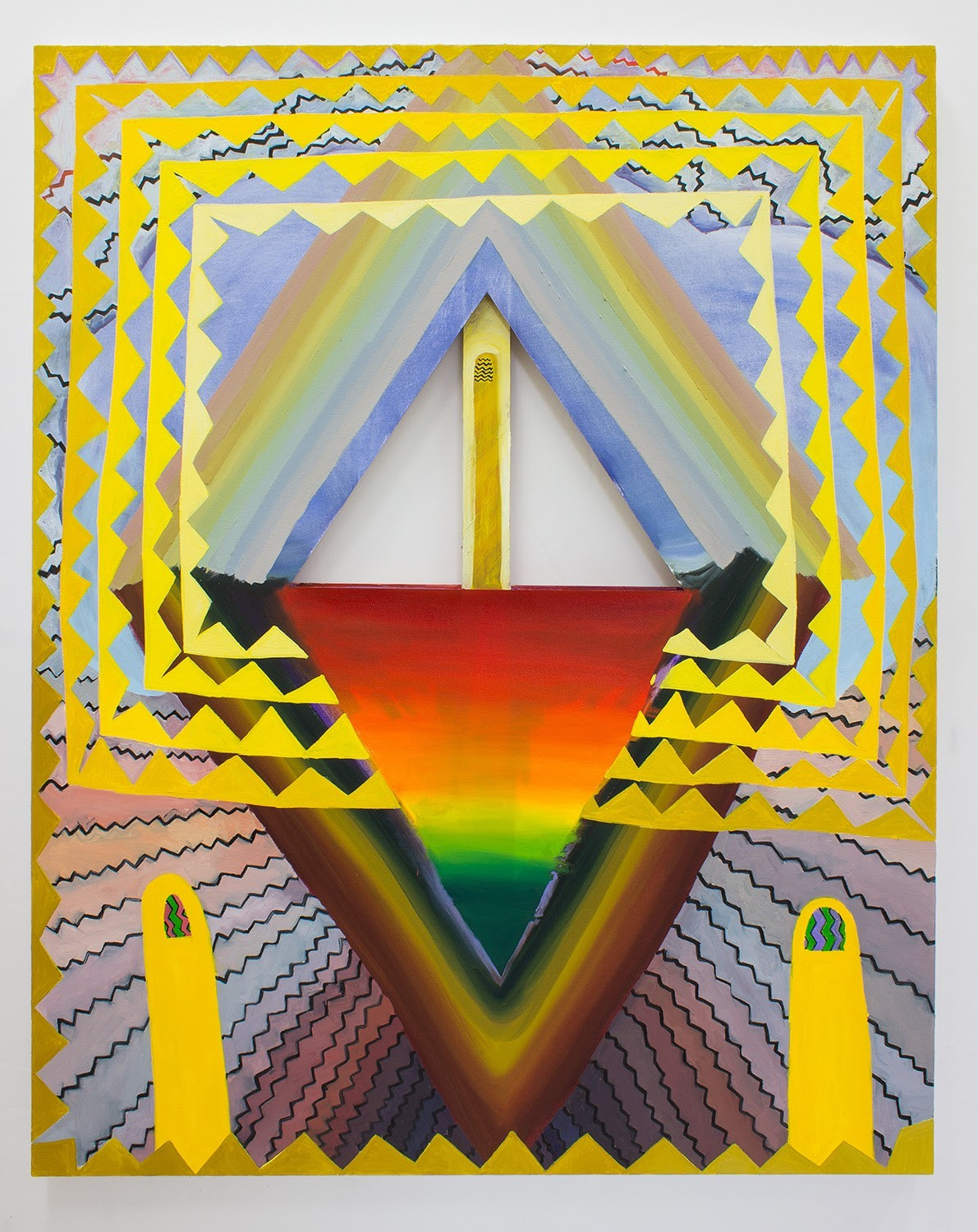 Exhibitions
New York
Allison Kaufman
The Space Between
Julie Saul Gallery, New York
Opening: March 9: 10:00AM to 12:30 PM
Through April 20
Amanda Nedham
I'll draw you a fly
Field Projects, New York
Through April 13
Austin Ballard
Shadow Lake
Smack Mellon Gallery, Brooklyn
Opening: March 9
through April 21
Carl D'Alvia
YOU'RE INVITED
SPRING/BREAK 2019
866 UN Plaza, New York
March 6 to March 11
Chris Victor
Hammer Dance
Muroff-Kotler Visual Arts Gallery @SUNY Ulster, Stone Ridge
through March 29
Colin Radcliffe
Closet Monster
BIZARRE Bushwick, Brooklyn
Opening: March 10, 7:00 PM
Davalois Fearon Dance
Gibney Solo to Solo
The White Box at Gibney 280 Broadway, New York
Performance: June 4, 7:00 PM
Delano Dunn
Phantom Paradise
Lesley Heller Gallery, New York
Opening: April 17, 6:00 PM to 8:00 PM
through May 19
Ghost of a Dream
Mediums of Exchange
Shirley Fiterman Art Center, New York
through March 30
Jamie Powell & Melissa Staiger
Jamie Powell and Melissa Staiger: Seeker
The Yard: City Hall Park, New York
through May 1st
Jeila Gueramian
UNAPOLOGETIC
Automatic Studios, Brooklyn
Opening: March 7, 6:00 PM to 9:00 PM
through April 4th
Jen Catron and Paul Outlaw
Tipping Point
SPRING/BREAK 2019
866 UN Plaza, New York
March 6 to March 11
Jenn Dierdorf and Katie Hector
PUPPIES AND FLOWERS
RSoAA, Williamsburg, Brooklyn
Opening: March 8th, 7:00 PM to 9:00 PM
through March 31st
Joy O. Ude
LilyWhiteWash
Textile Center, Brooklyn
Opening: March 28, 5:00 PM to 9:00 PM
through May 11
Katya Grokhovsky • Las Hermanas Iglesias
BRIC Biennial: Volume III, South Brooklyn Edition
BRIC, Brooklyn
through April 7
Michael Stamm
The Armory Show, New York
March 7 to March 10
Mollie McKinley
Salt Cradle
SPRING/BREAK 2019: Fact or Fiction
866 UN Plaza, New York
March 6 to March 11
Natalie Baxter
Soft Grit
Lobo Gallery, Brooklyn
through March 22
Rachelle Dang
"Crease: Rachelle Dang and Kim Hoeckele"
Underdonk, Brooklyn
Through March 31
Rachelle Dang
In Light of Shade
Fergus McCaffrey, New York
through April 19
Roxanne Jackson
Spiritual Art Advisory
SPRING/BREAK 2019
866 UN Plaza, New York
March 6 to March 11
Roxanne Jackson
Salon Zürcher, 21st Edition
ZÜRCHER GALLERY
March 4 to March 10
Sarah Potter • Caris Reid • Hiba Schahbaz • Evie Falci • Margot Bird • Roxanne Jackson
Spiritual Art Advisory
SPRING/BREAK 2019
866 UN Plaza, Room E25, New York
March 6 to March 11
Shona McAndrew
Sometime Last Night
SPRING/BREAK 2019
866 UN Plaza, New York
March 6 to March 11
Tatiana Arocha
Nature in Black and White
The Arsenal Gallery, Central Park, New York
Opening: March 13, 6:00 PM - 8:00 PM
Through May 31
Theresa Daddezio
Carbonara Sunrise
Transmitter, Brooklyn
through March 24
Will Hutnick
Panel Discussion on Artist Opportunities
BRIC House Stoop, Brooklyn
Panel: March 13, 7:00 PM
Will Hutnick
Somewhere In The Half Light
One River School, Hartsdale
through April 27
Will Rahilly
THRASHMARKS
SPRING/BREAK 2019
866 UN Plaza, New York
March 6 to March 11

California
Elise Thompson
Soft Science
Abrams Claghorn Gallery, Albany
Opening: March 9
through March 30
Davalois Fearon Dance
Time to Talk
Museum of the African Diaspora, San Francisco
Performance: April 13, 2:00 PM
Natalie Baxter
Uncommon Threads
bG Gallery, Santa Monica
Opening: March 9
through March 31
Roxanne Jackson
Rock, Scissors, Paper, Lizard, Spock
123 ASTRONAUT GALLERY, Los Angeles
through March 18

Colorado
Tali Weinberg
Documenting Change: Our Climate (Past, Present, Future)
Visual Arts Complex at the University of Colorado Boulder
Through July 20

CONNECTICUT
Patti Maciesz
Complicit: Erasure of the Body
Nasty Women Connecticut and Yale Divinity School
Opening: Friday March 8, 6:00 PM-8:00 PM
Through March 31st

GEORGIA
Michael Siporin Levine
show at Wesleyan College, details TBA
Through March
ILLINOIS
Nick Van Zanten
Nick Van Zanten and Eduardo Cabral
Roots and Culture, Chicago
Opening Friday, April 5th 6:00 PM
Through May 11
Nick Van Zanten
Cockaigne
Comfort Station, Chicago
May 4 through May 26
Will Hutnick
Cloud 9
LVL3 Gallery, Chicago
through March 31

KENTUCKY
Natalie Baxter
Aurora
Lexington Art League, Lexington
through March 31

MASSACHUSETTS
Geoff Booras
Bright Sediment
Monroe C. Gutman Library @Harvard College, Cambridge
Opening March 7, 5:00 PM to 7:00 PM
Michael Menchaca
Art_Latin_America: Against the Survey
Davis Museum at Wellesley College, Wellesley
through June 9

MICHIGAN
Helina Metaferia
By Way of Revolution
Metrospace Gallery at Michigan State University, East Lansing
Through March 29
Shaina + Bryan Baira
Becoming Bara
Light Box, Detroit
Performance: March 9, 7:30 PM

MINNESOTA
Roxanne Jackson
KITSCH, WITCH, BITCH
Hennepin Made, Minneapolis
Reception: March 29, 5:00 PM to 9:00PM
March 26 to March 29
Roxanne Jackson
SIN: The Seven Deadlies in Clay
The Pearlman Teaching Museum, Northfield
through April 21

NEW JERSEY
Aimee Gilmore
Narrative Threads
Project for Empty Space Feminist Incubator Program, Newark
Opening: March 27, 6:00PM to 9:00PM
through April 24

NORTH CAROLINA
Brenda Goldstein
Still Trying to Make a Space
Attic 506, Chapel Hill
Opening: March 8th, 6:00 PM to 8:00 PM

OKLAHOMA
Michael Waugh • Tali Weinberg
Seeing Now
21C Museum Hotel, Oklahoma City
March 2019 - December 2019

PENNSYLVANIA
Rachelle Dang
Your Special Island
Haverford College Art Galleries, Havenford
through March 8

RHODE ISLAND
Kelli Rae Adams
work / study
Bannister Gallery at Rhode Island College, Providence
Opening: April 4
Through April 26

SOUTH CAROLINA
Elise Thompson
Traditions: Compounded
Spartanburg Art Museum, Spartanburg
through May 5

TEXAS
Eliza Fernand
Outdoor Cat
Sweet Pass Sculpture Park, Dallas
Through April 27

Michael Menchaca
LatinX Printmaking
2019 Southern Graphics Council International Printmaking Conference, Dallas
Panel: March 7, 10:15 AM to 11:45 AM

VIRGINIA
Las Hermanas Iglesias
MIRROR RIM
Staniar Gallery at Washington and Lee University, Lexington
Through March 16
Natalia Nakazawa
Over, Under, Forward, Back
Arlington Arts Center, Arlington
Through March 30
Michael Menchaca
Dioses Nuevos
Chrysler Museum of Art, Norfolk
Through June 30

WASHINGTON
Charles Sommer
Object, Space, Action
SOIL Gallery, Seattle
Opening: March 7, 6:00 PM to 8:00PM
Through March 30
Caitlin Berrigan
Between Bodies
Henry Art Gallery at University of Washington, Seattle
Through April 28

OUTSIDE THE U.S.
Ghost of a Dream
Division of Labour
Workers Arts and Heritage Center, Ontario, Canada
Through April 20
Nadja Verena Marcin
Ophelia
SCHAUWERK Sindelfingen, Germany
Through June 30
Tina Kohlman
HazMatLab: soothing efficacy
8.salon, Hamburg, Germany
Through March 16
Paul Outlaw and Jen Catron
in The New York Times
Collaborating in Their Artwork and in Life

Paul Outlaw and Jen Catron
in ArtForum
"an idea of god or a toothbrush"
recommended by JERRY SALTZ

Jennifer Shepard
in The Coastal Post
A Funeral and A Tourist Trap

Shona McAndrew
in Gallery Gurls
In Conversation with Shona McAndrew: Her Body is a Wonderland
Get the Gazette in your email.
Sign up below and we'll send the Gazette to your inbox every month.
Be featured in the Gazette.
Are you a residency or exhibition alum? Do you have an exhibition coming up, or were you recently featured in the press? We want to hear about it. Fill out this form (or just shoot an email to will@wassaicproject.org) and we'll feature you on the next gazette.